ONLINE CAKE SHOP AND PATISSERIE IN SINGAPORE

A flawless cake delivery experience where we'll take care of almost everything. You're really just a few clicks away from savoring the perfect cake.
10% OFF FIRST PURCHASE

Get 10% off your first purchase when you use the code BELLTON10
ONLINE CAKE SHOP AND PATISSERIE IN SINGAPORE
A flawless cake delivery experience where we'll take care of almost everything. You're really just a few clicks away from savoring the perfect cake.
Get Started
10% OFF FIRST PURCHASE
Get 10% off your first purchase when you use the code BELLTON10
USHER IN THE GOOD TIMES WITH BELLTON PATISSERIE
At Bellton Patisserie, we pride ourselves on quality cakes handmade by our Singaporean chefs. Enjoy a huge range of cakes, pastries, tarts, and even macarons from our online cake shop, perfect for birthdays, weddings, gatherings and even festive seasons.

Have special dietary requirements? Talk to a specialist in our patisserie in Singapore to find out more about our variety, which ranges from vegan cakes, to Halal cakes, to even gluten free cakes and more!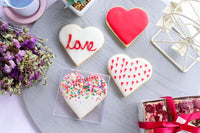 UNRIVALLED RANGE
We love sharing experiences with our loved ones. When we see something pretty, we can't help but talk about it with other people or want to share it. Half the appeal of eating cakes isn't just the taste, but the way they're presented to us. Who doesn't love snapping pictures of a great-looking meal or drink, like a finely crafted drink or a well-made entrée? 
At Bellton Patisserie in Singapore, we take great pains to create wonderful baked creations that you will surely appreciate and admire. We have an unrivalled range of great tasting products that are definitely Instagram worthy. Show off to your friends and family today and order beautiful pastries, cookies, macarons and cakes online and delivered to you now!
Artisanal Cakes | Macarons | Cookies & Desserts | Cake Accessories
Shop Now
MADE WITH PASSION
Why do we like cakes and pastries so much? Is it the sweet mellowness that we feel when we eat them? Is it the sense of belonging when we share them with others? Is it their taste, a burst of diverse flavours, that catches our attention and imaginations? 
Is it no wonder, then, that you can get baked goods from almost anywhere these days? You can get cakes and pastries from shops, convenience stores, street bakeries, and even online cake delivery in Singapore.
Bellton Patisserie is a cake shop in Singapore making artisanal baked goods. 
GET YOURS NOW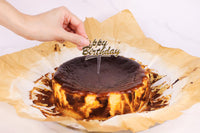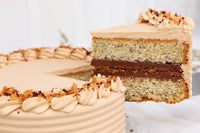 JUST SIMPLY DELICIOUS
What makes our pastries and cakes taste so good?
We make our cakes because we love baking, and we want tasty baked goods to be available and accessible to as many people as possible. That's why we offer same day cake delivery and many other services, as well as cake or pastry options to suit a variety of needs in Singapore. Got an event to look forward to? Our event package and customised cakes will surely be an attractive option.

Welcome to Bellton Patisserie in Singapore, the best place to taste all the wonderful cakes and pastries you can eat. Enjoy cake delivery services in Singapore and more by contacting us!
SHOP FOR EVENT
IT'S ALL ABOUT YOU
Our cakes are beautifully hand crafted and delivered to your doorstep. We provide island-wide cake delivery services.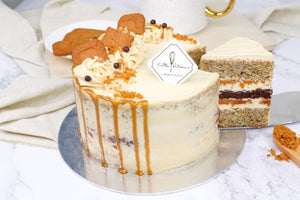 GREAT VALUE FOR YOU
Get great quality pastries at a great price. Our pastries go through the strictest quality checks to ensure every aspect is perfect.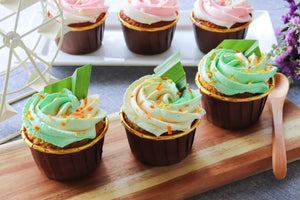 THE WAY YOU WANT IT
Let us know how you wish to portion it. We can masterfully slice the cakes to the portions you want, and have it delivered to your doorstep.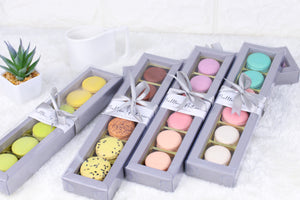 YOUR EVENT, YOUR CALL
Want cream puffs? Tarts? Some Macarons? Or even Cookies? Your event is all about you. Just let us know what you need.
OUR FACEBOOK REVIEWS
A reliable and well reviewed patisserie in singapore. Checkout what some satisfied customers have to say about us
Ordered their Macaroons and Assorted cakes to be delivered to a friend as a suprise during Circuit Breaker! They were very accomodating and even helped write a handwritten message from me! Friend said packaging was lovely and cakes tasted good! Will order from them again! 

Lucretia Maria Lucias Jeraled
Delicious cake and wonderful service. They are flexible to reduce the sweetness of their cake without compromising the taste. Highly recommended.

Jesse Lyn Koh
Tried the chocolate praline cake, taste of rich decadent chocolate and not too sweet. Highly recommend the cakes from Bellton 👍

Chloe Aw
ONE STOP ONLINE CAKE SHOP IN SINGAPORE
A great event, be it weddings, birthdays or even festive seasons require all manners of great quality pastries. Not only that, varying dietary requirements make it difficult to plan out the different pastries to provide for. Ordering a cake online in Singapore has never been easier, in a matter of a few clicks, our patisserie in Singapore will be able to bring you the best of both worlds, combining quality with variety.

Being an online cake shop and patisserie, we provide you a hassle-free experience when it comes to ordering pastries. Our skillful chefs would prepare your products in our kitchen, and we will deliver it fresh to your event. At Bellton Patisserie, we only want to offer our valued customers the best cakes, pastries, macarons, cookies and more, to satisfy your party needs when there is an event.

Our events packages have been carefully tailored with different pastry choices that are guaranteed to fit all your guests' dietary requirements. However, if you wish to, you could always talk to our representatives to customise a package of your choice and give your event a unique touch that cannot be found with other patisseries or online cake shops today. Want to make your pastries the same colour as your motif? Want to add elements such as geometric shapes or flowers on your pastries to suit the theme of the event? We can do that for you!

Need a cake urgently? Or are you looking for sweet pastries to serve for your events? Chat with us now!
Hand crafted with care and delivered to your doorstep
Where can I buy cakes in Singapore?
Definitely at a cake shop or online cake shop in Singapore. Get your cake delivered with Bellton Patisserie! We deliver islandwide for a fee of $10!
What if there is / are any changes to my delivery location or order?
Please do contact as ASAP if you have entered an incorrect address or any changes to your order. Customers can contact us via email at hello@belltonpatisserie.com or directly whatsapp the number provided below.
How do you normally package your cakes?
Our cakes are delivered to your doorstep in different packagings. Our 15cm(~6-inch) cakes come in a plain white box with orange nylon tie while our 18/21cm(~7-inch or 8-inch) cakes come in a brown kraft box with orange nylon tie. Cookies, Macarons and other products will come in a clear plastic bag
Do you prepare and deliver birthday cakes as surprises?
Yes! We do deliver birthday cakes. In fact, most of our orders are gifts from senders to surprise their recipients. We can even add a small handwritten message along with the cake, simply indicate it in the notes section and we'll arrange for it.

(If the Cake is meant for a surprise, it would be great if the recipient information is entered under the delivery information and the sender's information is entered under the Billing Information. This is to avoid us ruining the surprise cake delivery)
What is the most common round cake size?
At Bellton Patisserie our cakes come in 3 different sizes - 15cm (~6-inch) , 18cm (~7-inch) , 21cm ( ~8-inch). The recommended serving sizes for our cakes are
15cm (~6-inch) serves 4 - 5 pax
18cm (~7-inch) serves 6 - 8 pax
21cm (~8-inch) serves 8 - 12 pax
* Do note that the above serving sizes are estimates. Some cakes do come shorter in height that can accommodate lesser numbers
Which birthday cake would you recommend based on the taste?
Beauty is in the eye of the beholder. We recommend going for the preferred flavour of the individual whom the cake is for,

For those that love chocolatey tastes, we highly recommend our chocolate praline cake, which has a generous layer of rich chocolate and crunchy feuilletine that's sure to delight any chocolate lovers. Our Chocolate Desire is also a good choice that has a slightly bitter-sweet taste profile

If he/she prefers a fruity flavour, our Mango Mousse cake will be recommended. Its Moist Sponge base topped with creamy mango mousse exudes a tangy and refreshing flavor

If you are an adventurous soul, you can try out our Chrysanthemum tea cake which has a sweet herbaceous flavour
What are the available payment methods?
We accept payments via Credit card (VISA, MASTERCARD, AMERICAN EXPRESS etc.) and PAYNOW.
Is there self-collection?
Yes, we do provide self collection at our premise. Do proceed to checkout and select the pick-up option and we'll send you detailed collection instructions one day before your selected date.
Can I order and send a birthday cake to someone?
Yes, of course! You're able to order one of our cakes and send it as a birthday cake. Be sure to include the recipient particulars in the shipping address section and your particulars in the Billing address so we'll know it's a gift! Cakes such as our Mango mousse cake, Matcha red bean cake or Raspberry lychee rose makes a great birthday cake.
How much does cake delivery cost in Singapore?
Delivery cost would vary between shops, at Bellton Patisserie we charge a flat rate of $10 per location (excluding Sentosa island and Tuas). Be sure to check out our
Chocolate praline
and
Raspberry lychee
rose which are our Best sellers so far!
Can cake delivery charges be waived for a minimum order?
Yes! we do offer free delivery for orders above $100.
Do you offer a cake wholesale discount for bulk orders?
Unfortunately, we do not offer discounts for bulk orders. We do update our online store promotions for customers to enjoy discounts! Be sure to check us out when you need a cake and you'll might be in for a surprise
CAKE DELIVERY SINGAPORE
Making cakes and pastries is a tradition as old as humanity itself. We bake cakes to act as centrepieces for grand celebrations like weddings and birthdays, we give pastries as warm, heartfelt presents to our loved ones, and we share these with other people to gain a sense of goodwill and belonging towards them. 
The taste and quality of your cakes depend upon two things: the experience of the bakers who make them, and how much care was put into it. At Bellton Patisserie, we strive to give you only the best cakes, pastries, cookies, macarons and more, giving you a unique tasting experience each time you buy from our online cake shop.