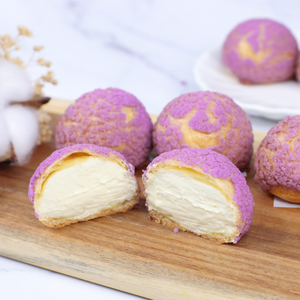 [Item is a promo item that comes FREE with our Cake of the Month] Simply add a box for checkout with the Cake of the Month to enjoy it free. 
A box of 6pcs Mini Craquelin cream puff. A dessert made with choux pastry and filled with custard cream. This bite-sized delight will sure keep you coming for more. 
The picture is for illustration purposes only. The actual color of our Mini Craquelin Cream puff may vary. 
Size
Approximately 3cm(D)